Bogie's Mapping Objects Version 3.0 Released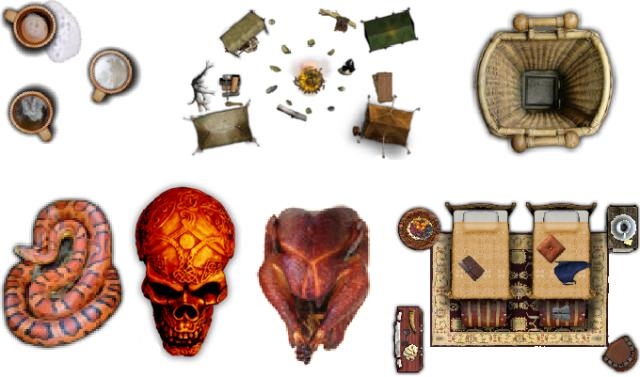 We've released Version 3.0 of our last FM8 add-on, Bogie's Mapping Objects. This collection was created by Dan Roy, a.k.a. Bogie. For years he was one of the top creators of symbols and fill patterns in the now discontinued Dundjinni Forums. In recent years, his work has been available instead through the online Cartographers Guild. The download includes Bogie's fill patterns and his standard mapping symbols as well as his Redthorn Tavern collection, considered in most RPG cartographic circles to be the definitive set for making battlemaps of taverns and inns. The collection is free. It is licensed for private and commercial use.
The previous version 2.0 included the best of Bogie through the year 2016. The new Version 3.0 adds Bogie's best work for 2016 to the present. Download here:
https://www.vintyri.org/downloads/BMO_FM8.zip (271 MB)
Update: To update from Version 1.0 or 2.0, simply install the new version. It will do all the necessary overwrites.
To install: Unzip the file into a temporary folder. Then run the file setup.exe.
Install into:
C:\Program Files (x86)\nbos\
If you installed into a custom location, substitute that location for C:\Program Files (x86).