Jörðgarð Map No. 498 - A Small Settlement Ruin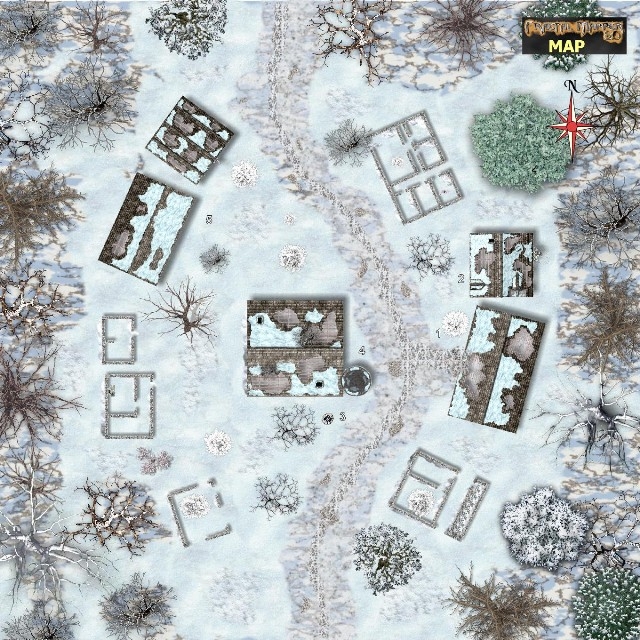 Jörðgarð Map No. 498 is from the forthcoming Jörðgarð Trails adventure Trailsend. After the PCs leave the evilly-aligned, snowy village of Darkmill they come across the ruins of a small settlement along the road between Darkmill and the village of Timberthorp.
The battlemap is available in two versions:
As a JPG flat map of 1360 x 1360 Pixels, 475 KB, available in FM9 quality from the NBOS website at:
https://www.nbos.com/nox/download/1089 .
PLEASE NOTE: A somewhat different JPG version of this map was released earlier to accompany the announcement of the new version of the Vintyri Cartographic Collection. The version here has been modified and rebuilt with the fill improved graphical qualities of FM9.
Fully editable in the FMP format of FM8, 26.5 MB, here:
https://www.vintyri.org/joerdhgardh/mapdownloads_44.htm
Both versions are released for free personal and commercial use under the Open Game License Version 1.0a, which you can read on the Jörðgarð website at:
https://www.vintyri.org/joerdhgardh/
Next: The Village of Timberthorp